Project-SalesAchiever CRM App for iPad
The Project-SalesAchiever App was designed to enable anyone in the field to view and manage project business while managing their key accounts and their calendar.
With the Project-SalesAchiever App users will be able to see all key information attached to companies, contacts, projects and their actions.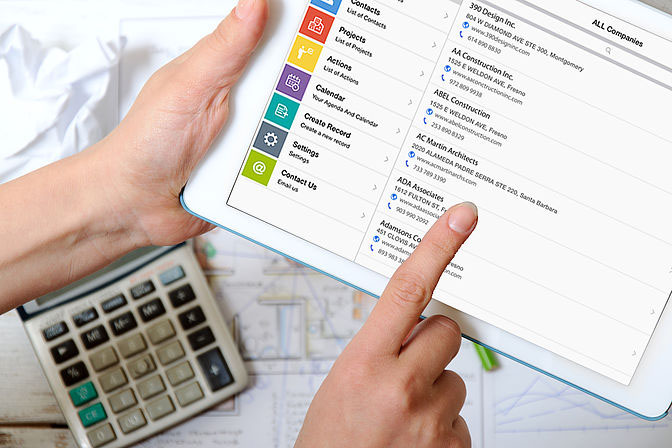 In our ever increasingly mobile world we need to be sure that we can get to the information we need to wherever we are and not dependant desktop PC or Laptop. The Project-SalesAchiever team is excited to deliver an Project-SalesAchiever iPad solution that will further enable the team to work more independently yet still have access to their customer, contact and project information as well as their calendar.
---
Calendar
If you give your team in the field access to useful information, they can provide a better service to customers, sell more effectively and easily update
the central CRM
The calendar is probably the most important and utilized tool in any company. If you are out in the field, your team needs to know their availability or their schedule and at the same team see all associated information in relation to every call. If you arm your team with company, contact and project information from the calendar, it's proven that much needed data will be entered in return and the data in your company CRM will always be up to date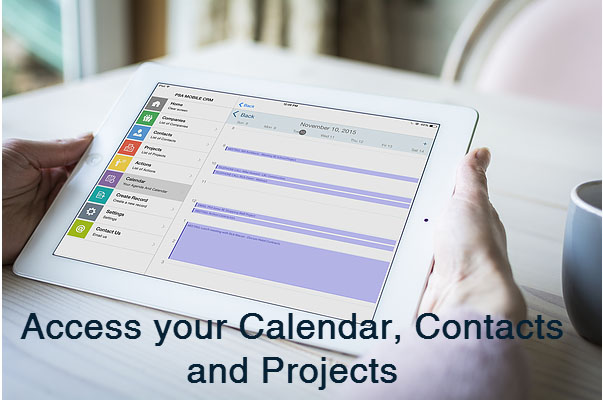 ---
Projects and Companies are all connected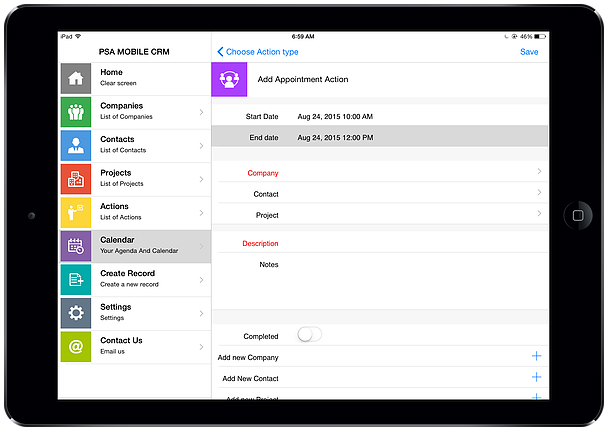 We Know What Information You Need in the Construction Industry
 Powerful linking of records for project tracking and key account management (projects, companies, contacts and calendar actions).
When you look at a project record, you can view all companies, activities etc.  When you access a company record, you can instantly see all projects and activities.  Even when adding an action in your calendar, you can link your event to a company, contact and project.